Hair stylists come up with new and exciting ways to cut hair every day. However, it's hard to find a barber that sets your hair on fire! Yes, an Asian barber does this on purpose and deliberately lights his client's hair on fire to style it!

The video was initially shared by an Indian journalist and has since then has become viral on social media. The barber is very skilled and daring with his performance, as he applies oils and powder on the clients head. He then adjusts the hair and with a lighter, sets hiss hair ablaze! It's amazing how the person feels or suffers no burns as the barber skillfully pulls and styles his hair back.




The onlookers stand stunned and in awe while the barber uses his comb and scissors to shape the man's hair. According to the barber, in his later interviews, the fire is not harmful at all and helps with the hair conditioning. He says no technique can duplicate the fire hairstyle and it is his specialty. It is astounding to see the man so comfortably sitting on his chair while the barber casually asks him to tilt his head back so his hair could burn quickly.

There are a lot of trends out there, but it's hard to find such an exotic manner of hairstyling. Some people are calling it dangerous while others are lining up to experience the cut firsthand. It does take some faith to let a barber set your hair on fire, even when you know nothing would happen.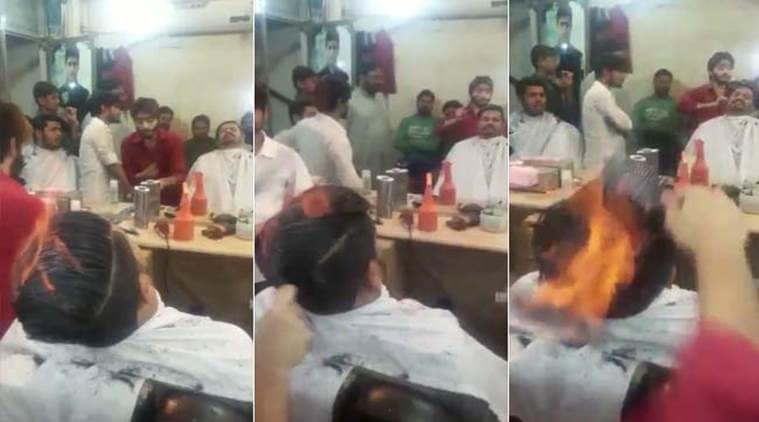 Would you try out this exotic hairstylist?